Unknown body found in Netravati River
An unidentified body was found on the Nethravathi River near Thalapady in Bantwal taluk on Sunday. It is estimated that the carcass of an unknown husband was about 35 years old.
The body has been found in a sand dredging machine operating in the Thalapady Netravathi River near Thumpe Dam. It is said that a dead body was found near the mission when workers were engaged in sand dredging this morning.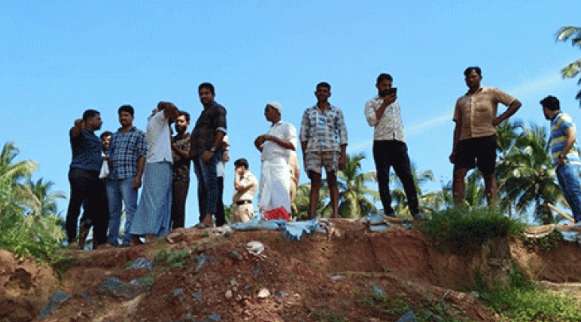 Bantwal police have been informed of the incident and are being examined by the police. Local swimmers Shahul Hameed, Riaz Noufal, Nawaz, Puthumonu, Latif BC, Kamaruddin, Muhammad Ali and police personnel helped to lift Kedar. Whether it was a suicide or an accidental death, police need to know