KPL fixing: The arrest of CM Gautam, Abrar Qazi
Bangalore, Nov 7 (IANS) The city's CCB police have arrested KPL's Bellary Tuskers teammate CM Chandy for allegedly participating in a match-fixing scandal during the Karnataka Premier League (KPL) Twenty20 League last year. Gautam and player Abrar Qazi have been arrested. The two were arrested on charges of fixing a KPL final played between the Bellary Tuskers and the Hubli Tigers on August 31 this year, the CCB said.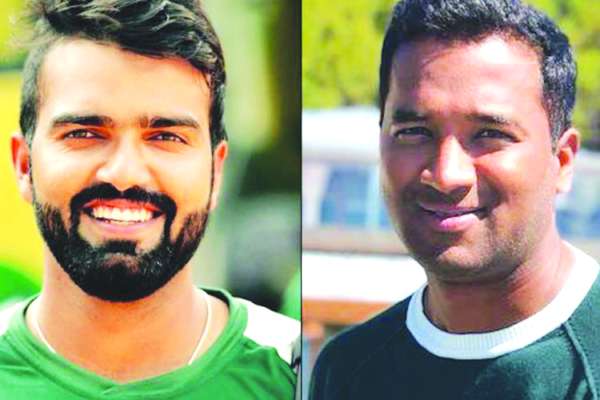 CCB police are investigating a match-fixing scandal that has taken place in the last two editions.
He was allegedly paid Rs 20 lakh for slow batting in the final of the last edition and another match against Bangalore in KPL.
Gautam, a Karnataka-born player from India-A, has played for Karnataka and Goa. Wicketkeeper batsman Gautam has played for Mumbai Indians and Royal Challengers Bangalore and Delhi Daredevils in several editions in the IPL.
Before joining the Goa team, Gautam played for Ranji in the Karnataka State team. Qazi Miroram is on the team. Karnataka police on Tuesday arrested cricketer Nishant Singh Shekhawat in connection with the KPL spot-fixing case.
Cricketer Nishant Singh Shekhawat has been arrested. He was in touch with the bookmakers and contacted the bowling coach of Bangalore Blasters Vinu Prasad for fixing with the players, "Joint Police Commissioner (Crime) Sandeep Patil told a news agency.
Shekhawat is accused of fixing a KPL match between Bangalore and Belgaum in 2018. In this he has played slowly and for that he has paid Rs 5 lakh. Said to have obtained.
The police have arrested Belgaum Panthers captain Ali Ashfaq Tara, Bangalore Blasters bowling coach Vinu Prasad and batsman Vishwanathan.
Ali had been betting with a Dubai-based bookie and was in contact with other teams' players during league time, police said.
CM Syed Mushtaq Ali Trophy Tournament to begin on Friday Gautam Goa and Abrar Qazi have been included in the team. He has lost a place in the team due to fixing right now.